Community Grace Brethren Church Welcomes You!
We are a community of Believers in Jesus Christ, together seeking to know and love God as we live in the town of Goldendale, WA. We have a rich history and a Biblical Statement of Beliefs, as well as a vision and mission which God has placed on our hearts.
Upcoming Events
AWANA Soccer Camp
Children ages 5 to 12 – FREE
Only 50 slots available, Contact us for details
August 10-14 from 9:00 am – 12:00 pm
High Power Soccer – God's Got a Game Plan for You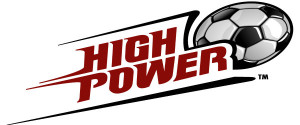 Sunday Worship Service at the Fair
Klickitat County Fair, Sunday August 23rd
AWANA Starts!!
Wednesday, September 16th
Regular Weekly Schedule
Sunday
9:30 AM – Sunday School and Adult Bible Fellowship
10:30 AM – Fellowship Time (snack provided)
11:00 AM – Worship Service
Monday
9:00 AM – Ladies' Prayer Ministry
Wednesday
2:00 PM – AWANA & Grace Kids – RETURNS IN THE FALL
6:30 PM – Prayer Meeting in Library
6:30 PM – Youth Group – 7th thru 12th Grades
Thursday
11:30 AM – $1 Youth Lunch – RETURNS IN THE FALL
Saturday
6:30 PM – Saturday Night Connection